I love watching gay porn and many of them have hot GIF potential. So a lot of these are snippets oof the hottest scenes found on the net. 
Long Lean Guys is a blog about guys on the Internet that I find incredibly attractive, and these are the things that they are doing that turn me on!
Updates (via @XXXChristop)
Twitter feed is not available at the moment.
This is Christop. I have always worked on the alternative small stage of porn. I've made porn with Alternadudes, Cumpigmen, Pits and Pubes, and RealMenFuck. ChristopHD features downloadable nudes, videos & my big hipster dick. This is my personal porn site so I am providing LARGE or HD versions of selfies and selfie videos. I have a PhD (Art and Computer Science) and a Pretty huge Dick.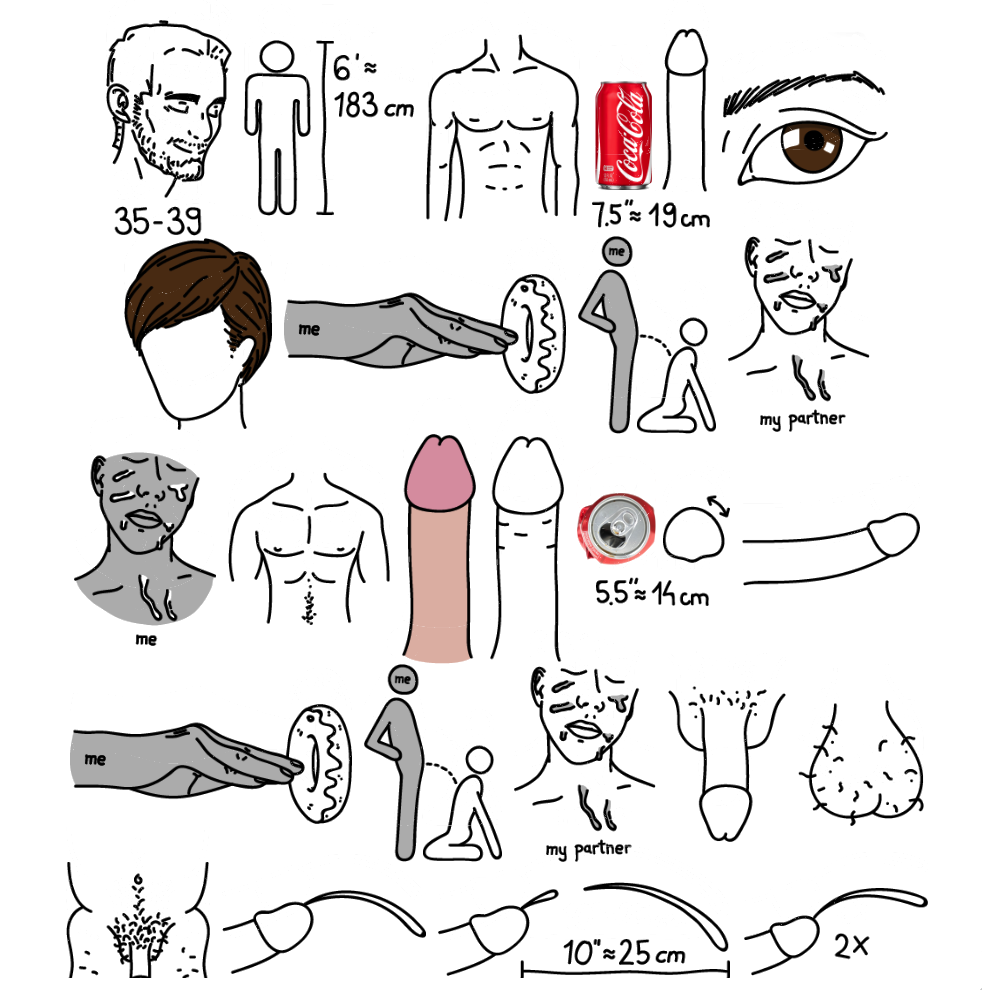 I'm married, fuck you. But dating-wise – chatting and smoking is not my thing – I'd rather let my dick do the talking. The dirty talk that comes from dirty code makes for a far more interesting conversation topic.
I am 35 to 39 years old. I am 6 feet tall. I have brown hair and brown eyes. I have a slightly muscular build and some body hair. I have some armpit hair and some leg hair. I wear boxer briefs.
My butt is defined and small. My butt has some hair. And my butthole is tight.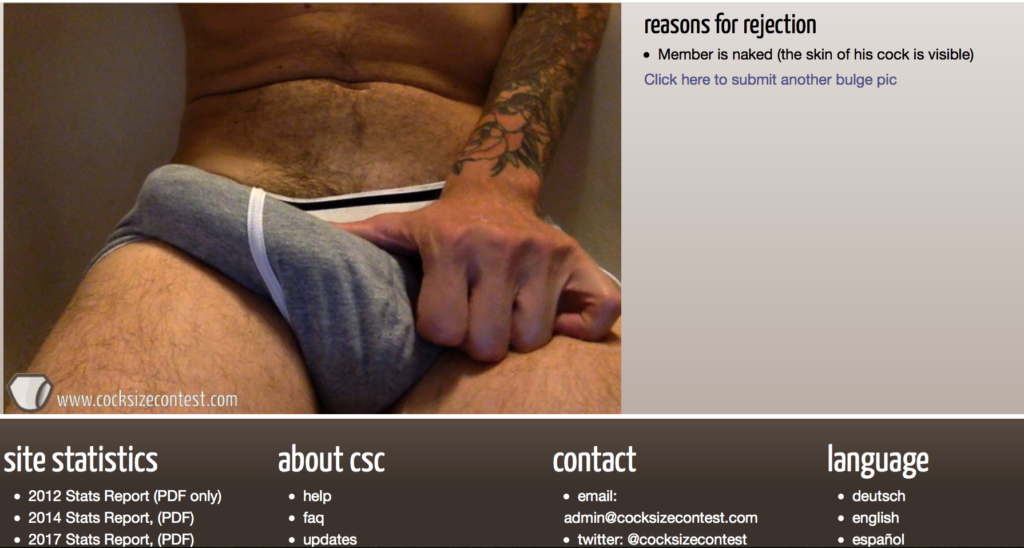 My dick is 7.5 inches long by 6 inches wide. I did these physical measurements for Cock Size Contest.com in 2017. Cock Size Contest rejected this photo as my profile photo because the "member is naked (the skin of his cock is visible)." Apparently you can see a sliver of dick in this photo. Fascists! After this short two-hour honeymoon phase, I got bored and deleted it a week later.
My dick is 7.5 inches long by 5.5 inches wide.
There is no foreskin on my dick. The shape of my dick is straight vertically and has a curve upward when it is pointing out. The color of my dick head is pink and tan at the base and shaft. There are some veins on my dick.


The shape of my dick head is as tall as it is wide. The size of my dick head is medium.


The color of my pubes are dark brown. My dick has some hair. My balls have some hair, but sometimes I trim my ball hair. My pubes are trimmed and therefore small.


My balls are longer than wide. They hang low.


The intensity of my cumshot is medium. The length of my cumshot is usually 10 inches at most. My cumshot comes in spurts. The volume of my cum is light. I shoot cum about four times before and after dribbling. The length in time of my cum shot is about 8 seconds.


The frequency of my cumshots is between one and two seconds. I usually begin to slightly cum before I shoot my biggest load.
Like the stats? Check out free pics!
All images and videos have been taken by me or with a help of a friend! No shots from any of my porn videos are on this site.